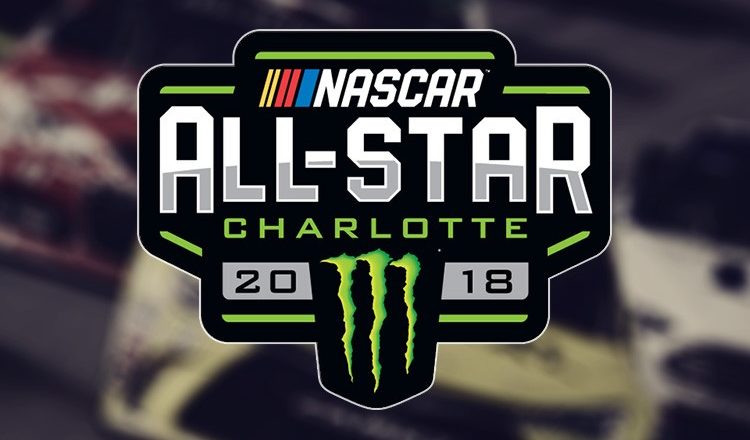 With one week to go before our first Round #2 picks are due, it's time to get registered! We're really trying to grow this league beyond a core nucleus of competitors, and we'd love to have YOU sign up. Additional information on the league format and rules can be found here: Rubbin's Racing Round 2 Rules & Settings.
MONSTER ENERGY ALL-STAR RACE – CHARLOTTE MOTOR SPEEDWAY
The late-night text message draft is in the books, and the rosters are set for the winner-take-all, Roman family All-Star competition for 1 million dollars! Okay, so maybe it's just small I.O.Us changing fortunes among family members, but still, it's a pretty big deal. The team possessing the race-winning driver will have bragging immortality for 364 days (or at least until another stupid gambling opportunity comes along). Which team do you like to take the checkered flag on Saturday night?
TEAM DAD
Pick #1 Martin Truex Jr.
Pick #6 Kyle Larson
Pick #7 Denny Hamlin
Pick #12 Ricky Stenhouse
Pick #13 Open Stage 1 Winner
Pick #18 Jamie McMurrary
Pick #19 Open Stage 3 Winner
TEAM BROTHER
Pick #2 Joey Logano
Pick #5 Brad Keselowski
Pick #8 Kurt Busch
Pick #11 Clint Bowyer
Pick #14 Austin Dillon
Pick #17 Ryan Newman
Pick #20 Fan Vote Winner
TEAM DAN
Pick #3 Kyle Busch
Pick #4 Kevin Harvick
Pick #9 Ryan Blaney
Pick #10 Jimmie Johnson
Pick #15 Matt Kenseth
Pick #16 Open Stage 2 Winner
Pick #21 Kasey Kahne
The All-Star race is one of my favorite events each season because it's short & sweet, points don't matter, and we get to see all sorts of weird rules packages. For example, this year they are running a restrictor plate package, which is either going to be really cool or really dumb. The intent is to minimize the advantage a lead car has in clean air, and maximize the advantage of a drafting car to catch up, all in hopes of creating a more competitive race. With record lead changes, it certainly worked at Indianapolis in the Xfinity series last year, but that track is a mile longer than Charlotte too. We'll see…
Anyway, the main event is prefaced with a 50-lap qualifying race known as the Monster Energy Open, where the have-nots will try to get their acts together and win one of three stages. If they fail, their last chance is to have the fans vote them into the big show. When all is said and done, 21 drivers will be racing [at least] 80 laps for a $1,000,000 payday, and 20 of them will go home empty handed – some with wrecked race cars and bruised egos. As per usual, Dad and I will have the best rain seats money can buy this time.
Eligible Drivers:
• Monster Energy Series race winners in 2017 and 2018 to date
• Former All-Star Race winners who are competing full-time
• Series champions who are not otherwise eligible
• The three stage winners in the Monster Energy Open qualifying race
• The winner of the fan vote.
Enjoy the race and the week off, we'll get back to business for the Coca-Cola 600 on May 27th.