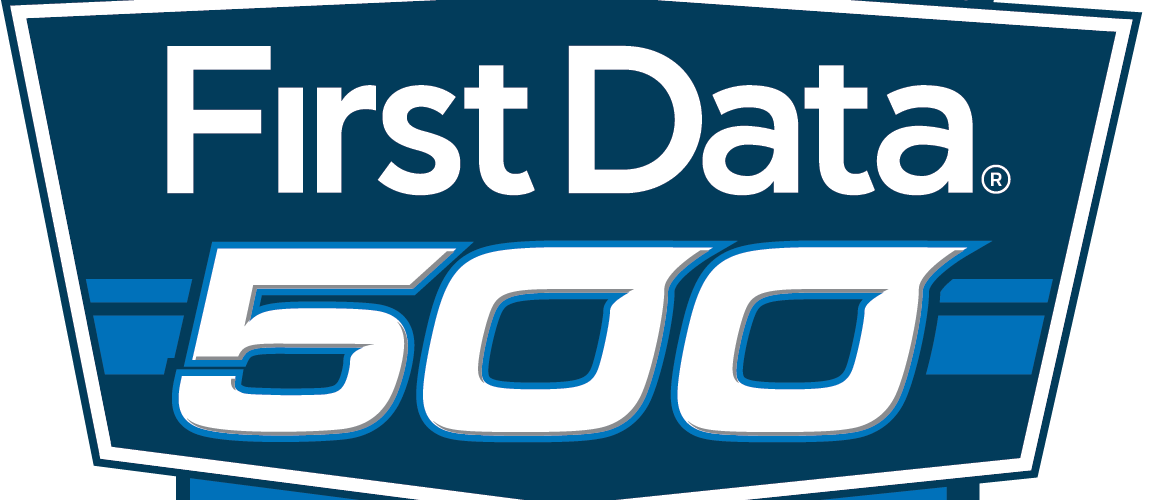 MARTINSVILLE SPEEDWAY
Affectionately nicknamed "the paperclip" because of its shape, Martinsville is a .526 mile short track that consists of two narrow straightaways, linked together by extremely tight, flat-banked turns. With only 12 degrees of banking to help navigate the shortest turning radii on any of the oval tracks, drivers will use a tremendous amount of brake on corner entry to setup turn initiation. This relentless abuse generates so much heat over time, the brake rotors on the cars will literally glow red hot. Track position is incredibly important for several reasons. First, on-track passing is an extremely methodical process. Most cars who cannot hook the bottom will fall victim to a freight train effect, losing up to 10 spots at a time if they get hung out to dry on a restart. Secondly, pit road is pure chaos here. Clean entry and exits from pit stalls are rare, which puts a premium on qualifying for pit stall selection, as well as running up front and being one of the first cars onto pit road. Lastly, the track length of .526 miles means the leader will be catching the tail end of the lead lap after about 30 circuits. Drivers running outside the top-20 on a long green flag run are in significant danger of going a lap down quickly. The winning car will be one of the rare few to keep pace and/or pass on the high side.
PIT STALL PICKS: THE DOWNFORCE, THE DRAFT, & THE DRAG
This section is less about prognostication, and more about highlighting drivers catching my eye at a given moment. We all play in different formats and have different strategies, but hopefully this adds some value to your results. Good luck!
THE DOWNFORCE (start 'em)
Kyle Busch – Kyle has finished 6 consecutive races inside the top-5 at Martinsville, including two victories over that span and a runner-up effort back in the spring. At 7/2, he is the odds on favorite this weekend.
Brad Keselowski – Brad's average finish of 4.4 over the last 5 races is nothing to sneeze at, it just isn't quite as impressive as the #18's (2.2). While he has been officially eliminated from hopes of another championship, I'm sure he'd still appreciate a second grandfather clock.
Martin Truex Jr. – We tend to think of Martin Truex as Mr. Mile n' a half, and rightly so, but he's been sneaky good at Martinsville lately, finishing 2nd in this race last season, and 4th earlier this spring. He's finished 7th or better in 5 of the last 7 Martinsville races.
Clint Bowyer – Clint won the spring race, giving him the first of two victories on the year. Clint has always been strong at this track, and being in a Stewart-Haas machine makes him a no brainer.
Jimmie Johnson/Denny Hamlin – These guys have been too good at this track over the years to ignore, even if they are win-less and struggling this season. If there's a track to break that trend, this is the place for both of them.
THE DRAFT (dark horse)
Ryan Blaney – The #12 left a big impression on me from the spring race, leading 145 laps and ultimately finishing 3rd on the day. I expect him to qualify up from this weekend and have a chance at winning.
THE DRAG (use caution)
Kurt Busch – While Kurt is a two-time winner at Martinsville, he hasn't visited the top-10 since his last win in 2014. In fact, he's only finished 14% of his overall career starts in the top-ten, which isn't very encouraging.
AVERAGE FINISH POSITION @ MARTINSVILLE (last 5 track events)
2.2, #18 Kyle Busch
4.4 #2 Brad Keselowski
7.0, #88 Alex Bowman (1 race)
9.4, #78 Martin Truex Jr.
10.4, #48 Jimmie Johnson
AVERAGE LOOP RATING @ MARTINSVILLE (last 5 track events)
133.0, #18 Kyle Busch
117.7 #2 Brad Keselowski
101.1, #78 Martin Truex Jr.
100.0, #22 Joey Logano
97.6, #48 Jimmie Johnson
2018 PTS MOMENTUM (last 5 overall races this season)
40.6, #4 Kevin Harvick
39.2, #22 Joey Logano
39.0, #9 Chase Elliott
36.2, #10 Aric Almirola
34.8, #41 Kurt Busch, #14 Clint Bowyer