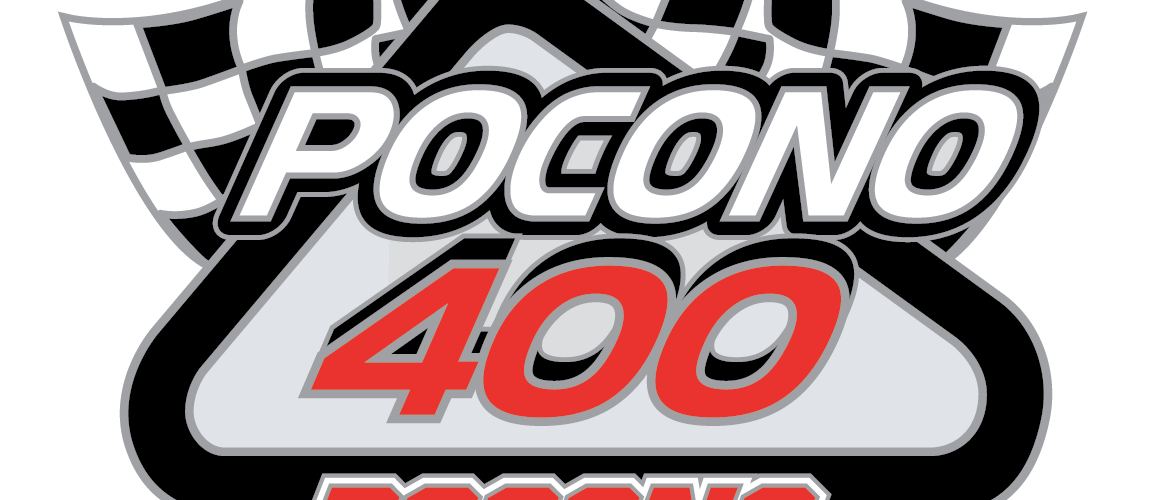 No matter your views on Kyle Busch, a long-awaited victory at Charlotte means he's officially the first and only driver in history to win at all 23 tracks on the schedule. By any standard, this is a tremendously impressive feat, especially considering he just turned 33 years old. Not only did he win one of the most physically demanding races of the season, but he dominated 377 of the 400 laps and swept all 4 stages from the pole. We are now half way through the regular season schedule, and it's abundantly clear the #18 and #4 teams are squaring off for an epic battle down the line. The question is, who else, if anyone, can rise to the occasion and contend for this championship? The second leg of the 2018 campaign kicks off this Sunday at one of NASCAR's most unique circuits: What turn 4?
POCONO RACEWAY
Pocono Raceway, affectionately nicknamed "The Tricky Triangle", is a 2.5 mile superspeedway in Long Pond, PA. In addition to being a triangle, the "tricky" part comes from its 3 distinct turns, all of which are modeled from other tracks. Turn 1 is modeled after Trenton Speedway at 14 degrees. Turn 2, also known as the "tunnel turn," is modeled after Indianapolis Motor Speedway at 8 degrees, and turn 3 is modeled after The Milwaukee Mile at 6 degrees. As you might imagine, the different banking and unique turning radii presents an added challenge to car and crew chiefs, exacerbating normal variables like track and air temperature. A compromise must be found with each driver to determine where to capitalize, and where to sacrifice handling to make the fastest lap averages overall. No matter what, carrying maximum speed out of turn three's exit into the front-stretch is critical, as any split-second mistakes on corner exit are magnified into larger setbacks by the time they get back to turn 1. At 3,740 feet, Pocono's front-stretch is the longest in all of motorsports. Lastly, unlike most tracks, drivers will be downshifting to 3rd gear in turns 1 and 3 to increase RPMs. If any of you also had Dale Jr. when he blew two engines in one weekend last year, you'll recall what missing 4th gear looks like.
PIT STALL PICKS: THE DOWNFORCE, THE DRAFT, & THE DRAG
This section is less about prognostication, and more about highlighting drivers catching my eye at a given moment. We all play in different formats and have different strategies, but hopefully this adds some value to your results. Good luck!
THE DOWNFORCE (start 'em)
Winners profiled: 46%
Top-5 finishers: 52%
Top-10 finishers: 74%
Avg Finish Position/profile: 9.8
Avg Points/profile: 36.5
Brad Keselowski (Pit Stall Rating 306.18, 1st) – Brad has five consecutive top-5s to his credit at Pocono, and owns the third best loop average across those events. He hasn't won here since 2011, but this is a good chance for him to punch his ticket to the play-offs.
Kevin Harvick (Pit Stall Rating 85.59, 4th) – Kevin finished runner-up in both 2017 events, and we all know his 2018 successes. Sometimes his presence in this space has been obligatory, but this is right where he belongs if we ignore 2018 achievements.
Kyle Busch (Pit Stall Rating 78.66, 6th) – In contrast, Kyle is obligatory this week. Yes, he won the last Pocono race, but his numbers leading up to that win were quite pedestrian (9th, 9th, 31st, 21st, 9th). Despite his finishes, he owns the highest average loop rating over the last 5 events (111.7), and his 2018 dominance gets him a bump.
Kurt Busch (Pit Stall Rating 74.85, 8th) – I really like Kurt again this week because I think the Fords will be the OEM to beat, followed by Toyota. Kurt has shown good speed along with the rest of Stewart-Haas, and unless he finds misfortune, he's a solid bet for a top-10. Kurt has had two DNFs over his last 13 attempts, and if we ignore those, his worst finish is 13th. 54% of those attempts ended in the top-5.
Denny Hamlin (Pit Stall Rating 80.51, 5th) – Denny is also living in the giant shadow of his teammate right now, but this #11 team is on the rise. They have steadily improved each of the last 4 events, finishing 14th at Talladega, 7th at Dover, 5th at Kansas, and 3rd at Charlotte. His Pocono numbers are good but not great, and while he ranks 6th in average finish and 5th in Pit Stall Rating, this is more about getting behind a hot hand.
THE DRAFT (dark horse)
Erik Jones (Pit Stall Rating 193.64, 2nd) – Erik finished both Pocono races in the top-10 last year, finishing 3rd and 8th respectively. He improved from his starting position in both events, and also led multiple laps in both. While that's not an extensive history to go by, he was very fast in practice last week and will have a car to reckon with if they can unload the same way this week. Erik's lone Xfinity start here resulted in a top-5 as well, so perhaps this track simply sets up well for him. Worth a shot if you need something less mainstream.
THE DRAG (use caution)
Jimmie Johnson (Pit Stall Rating 30.78, 24th) – Jimmie has a 59% top-ten percentage at Pocono over his career, but he has 3 finishes of P-35 or worse in his last 4 attempts due to accidents. Normally this would not concern me for one of the best teams/organizations in NASCAR, but this season has done anything but inspire confidence in the #48. Optimism at times, certainly, but not confidence. Just because the #48 is putting up respectable numbers on tracks where they should, doesn't mean they are ready to perform where they haven't historically dominated. Besides, let's be honest, the Chevrolets are still a work in progress when it comes to generating power down these long straightaways. This will be a good future indicator of where this team and manufacturer actually stand right now, but there's no need for you to take a risk to find out.
AVERAGE FINISH POSITION @ POCONO (last 5 track events)
3.4, #2 Brad Keselowski
5.5, #20 Erik Jones (2 races)
8.8, #6 Matt Kenseth
11.0, #19 Daniel Suarez (2 races)
11.8, #4 Kevin Harvick
AVERAGE LOOP RATING @ POCONO (last 5 track events)
111.7, #18 Kyle Busch
106.5, #20 Erik Jones
104.1, #2 Brad Keselowski
101.0, #4 Kevin Harvick
99.9, #6 Matt Kenseth
2018 MOMENTUM (last 5 overall races this season)
41.6, #18 Kyle Busch
40.0, #22 Joey Logano
39.0, #4 Kevin Harvick
37.6, #41 Kurt Busch
35.4, #11 Denny Hamlin